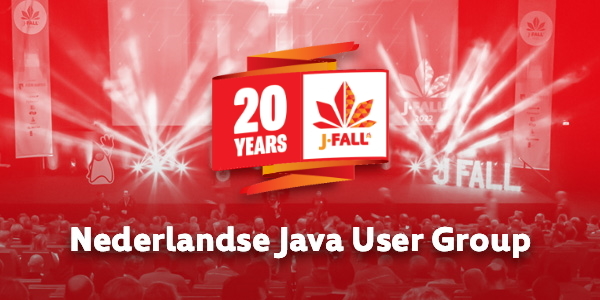 NLJUG Newsletter
We hope you enjoyed the recent J-Spring event as much as we did!

Now, we're excited to make some announcements for our upcoming event, J-Fall 2023. Which will take place on November 9th in Ede, with the Masters of Java and Pre-conference Masterclasses on November 8th. Save the date and get ready for insightful talks, engaging workshops, and lots of networking opportunities.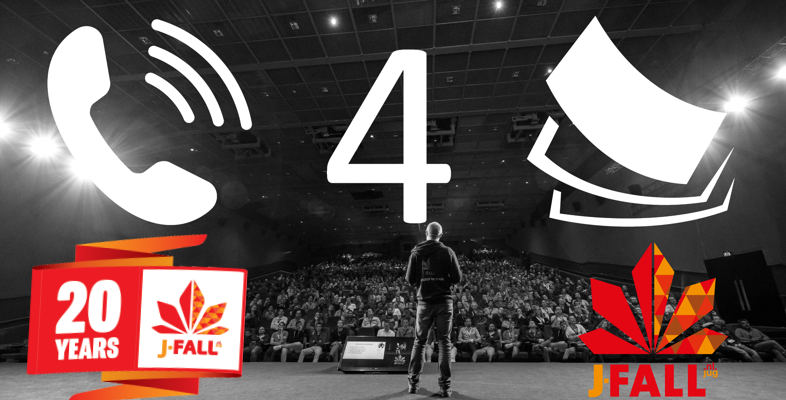 J-Fall Call for Speakers
We're thrilled to announce that the call for speakers for J-Fall 2023 is now open! If you have a passion for sharing your knowledge and insights with the community, we encourage you to submit your proposals. This is your chance to present at J-Fall and contribute to the enriching experience of our attendees. Submit your session now!

The Call for Papers closes at the 1st of September, 2023.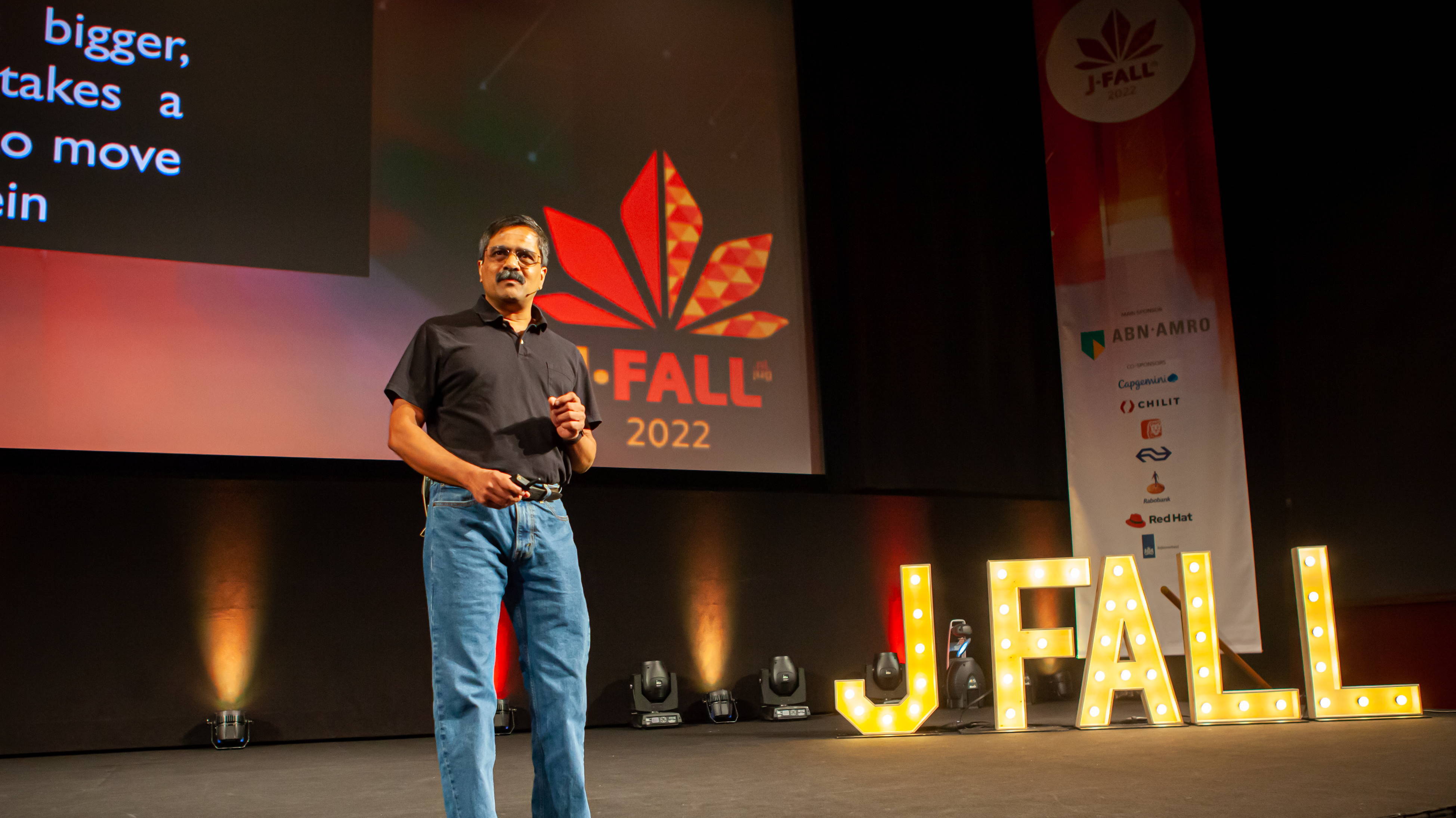 NLJUG Speaker Academy
We are pleased to invite you to join the NLJUG Speaker Academy 2023. This program offers a unique opportunity to enhance your public speaking skills and elevate your presence on stage. Whether you're a seasoned speaker or just starting out, the Speaker Academy provides valuable mentoring and guidance. The first meeting will be on July 13th in Utrecht. To learn more about the program and sign up, please visit our website:
Innovation Award 2023
This year for the fifth time at J-Fall, we will be presenting the NLJUG Innovation Award. This award will be granted to the most innovative project.

The independent jury, which consist of Java experts, will be judging every nomination. The nominative cases are about successful, innovative, justified and/or extensive projects. Every organisation that signs up a project will receive 2 J-Fall tickets to visit the conference.

So if you think you've been working on a project that fits the boxes, why not send it in and show off what cool stuff you've helped create!
Additionally, we would like to bring your attention to the highly anticipated Masters of Java competition. This event is all about trying to get the highest score on the leaderboard and having fun while doing so! If you're interested in participating or simply want to learn more about Masters of Java, please visit our website.
We're looking forward to seeing you at
J-Fall 2023! Stay tuned for more info.
NLJUG Membership Tiers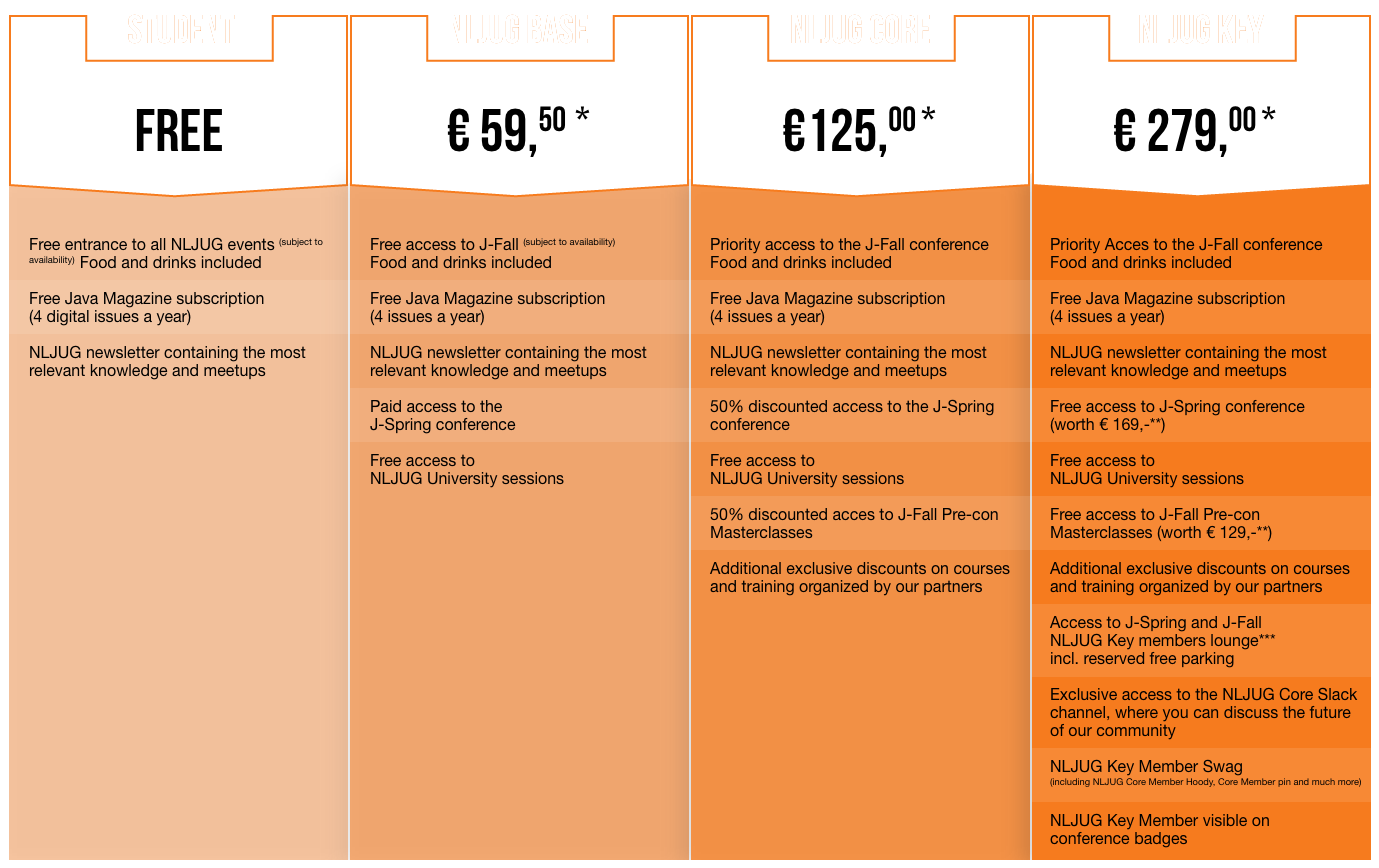 Since the start of 2023 we've got membership tiers, so you can pick the one that suits you best to get the most out of your membership.

As an practical example: With a core membership you will get 50% discount on the J-Fall Pre-con Masterclasses and with a Key membership you even have access to an exclusive lounge area!
You received this email because you have signed up to the NLJUG mailings.
The privacy statement of Reshift Digital BV is applicable.